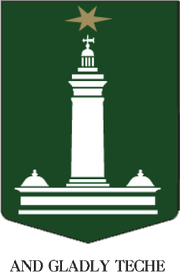 Macquarie University is a public research university based in Sydney, Australia, in the suburb of Macquarie Park. Founded in 1964 by the New South Wales Government, it was the third university to be established in the metropolitan area of Sydney.
Established as a verdant university, Macquarie has five faculties, as well as the Macquarie University Hospital and the Macquarie Graduate School of Management, which are located on the university's main campus in suburban Sydney.
The university is the first in Australia to fully align its degree system with the Bologna Accord.
Anthony Field, Murray Cook, Greg Page, John Field teached here in 1991.
Gallery
Trivia
Murray is playing the same bass guitar which was seen the guitar racks from "The Wiggles Movie" but dark brown.